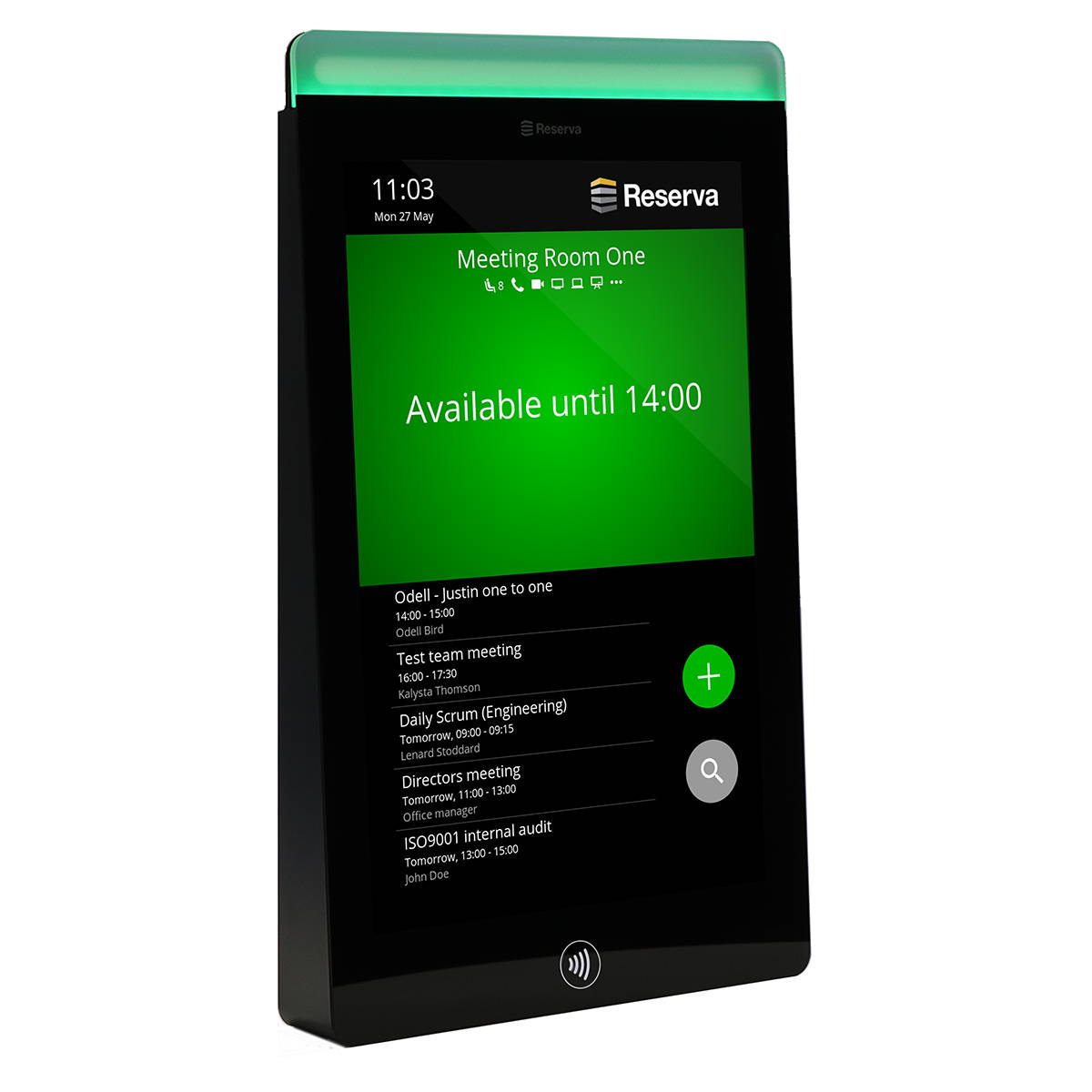 Reserva Edge is a purpose built room sign providing the latest room bookingfunctionality as well as unique digital signage capability. Built on ONELAN'sNTB operating system, the Reserva Edge fully integrates with the ONELANCMS for remote monitoring and management. Reserva Edge features alsoinclude:

Interactive room sign functionality e.g. book, extend, shorten, endmeetings. Faults with in room resources can also be reported.


Utilise room sign for other communications e.g. internal/campuscommunications and advertising


Open API allowing external systems to trigger the Reserva Edge room sign


Create schedules for playback including screen on/off.

Innovative industrial design


High performance Intel CPU


Secure NTB operating systembased on Linux


Power over Ethernet (POE+)


Ergonomic 5° incline display


Red/amber/green LED statusbar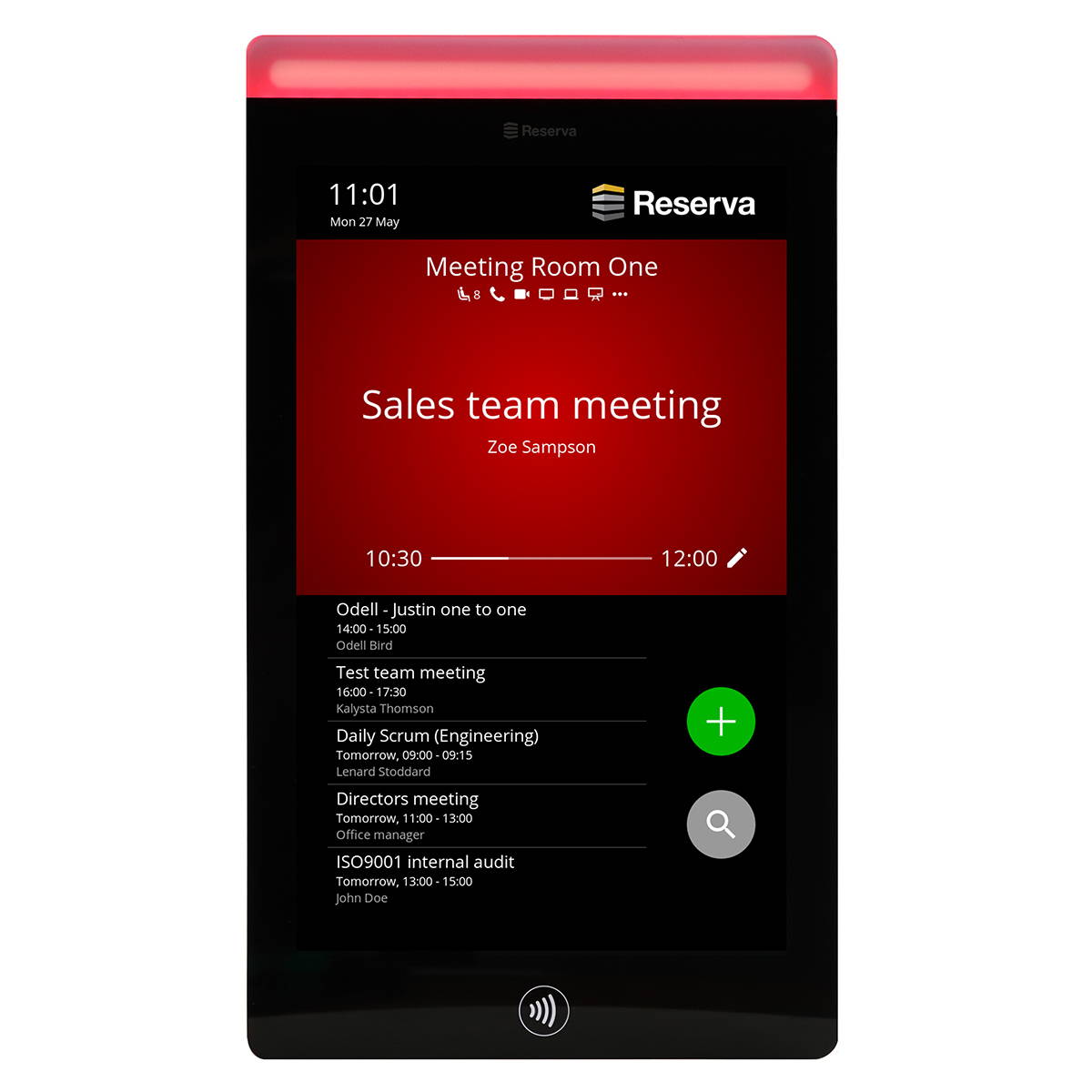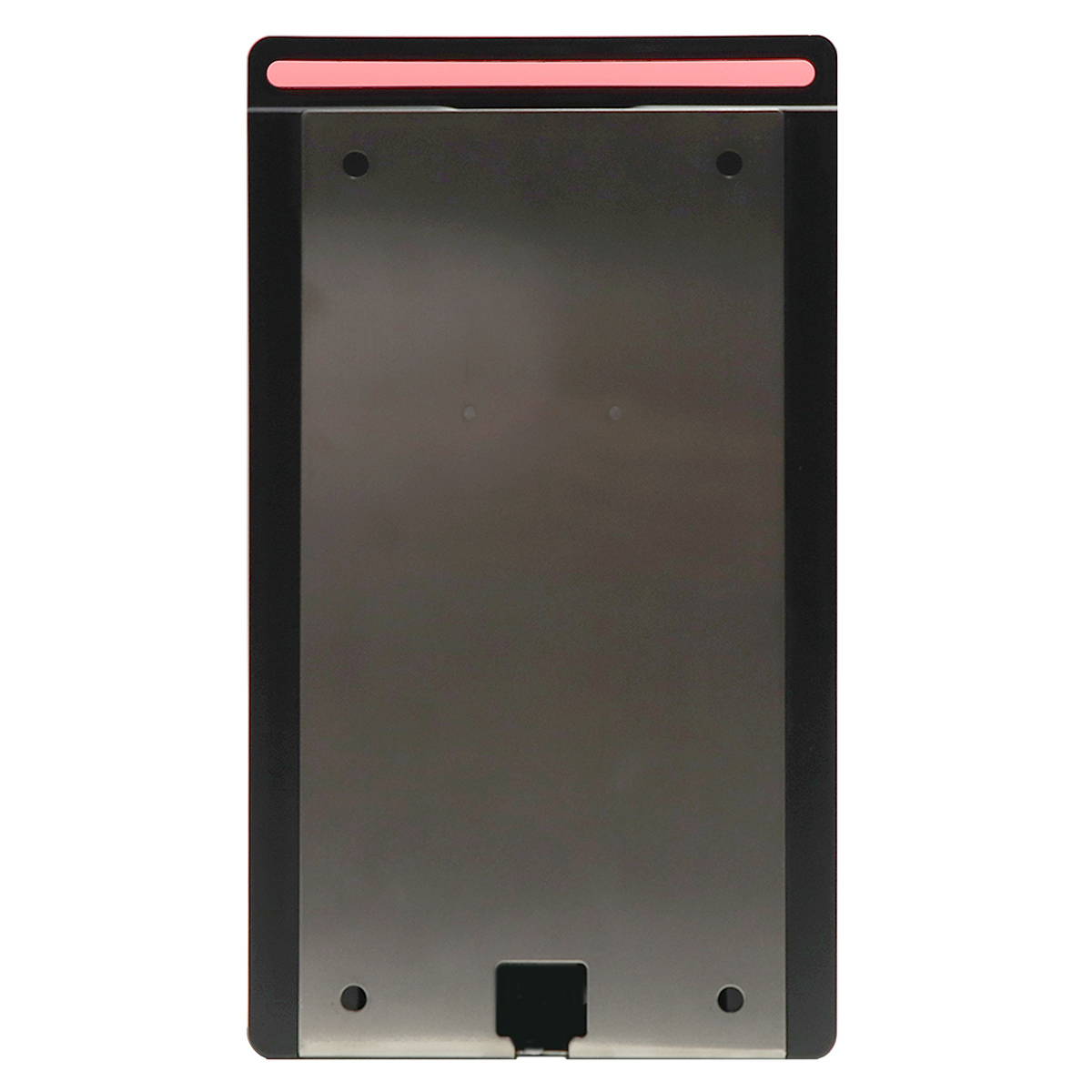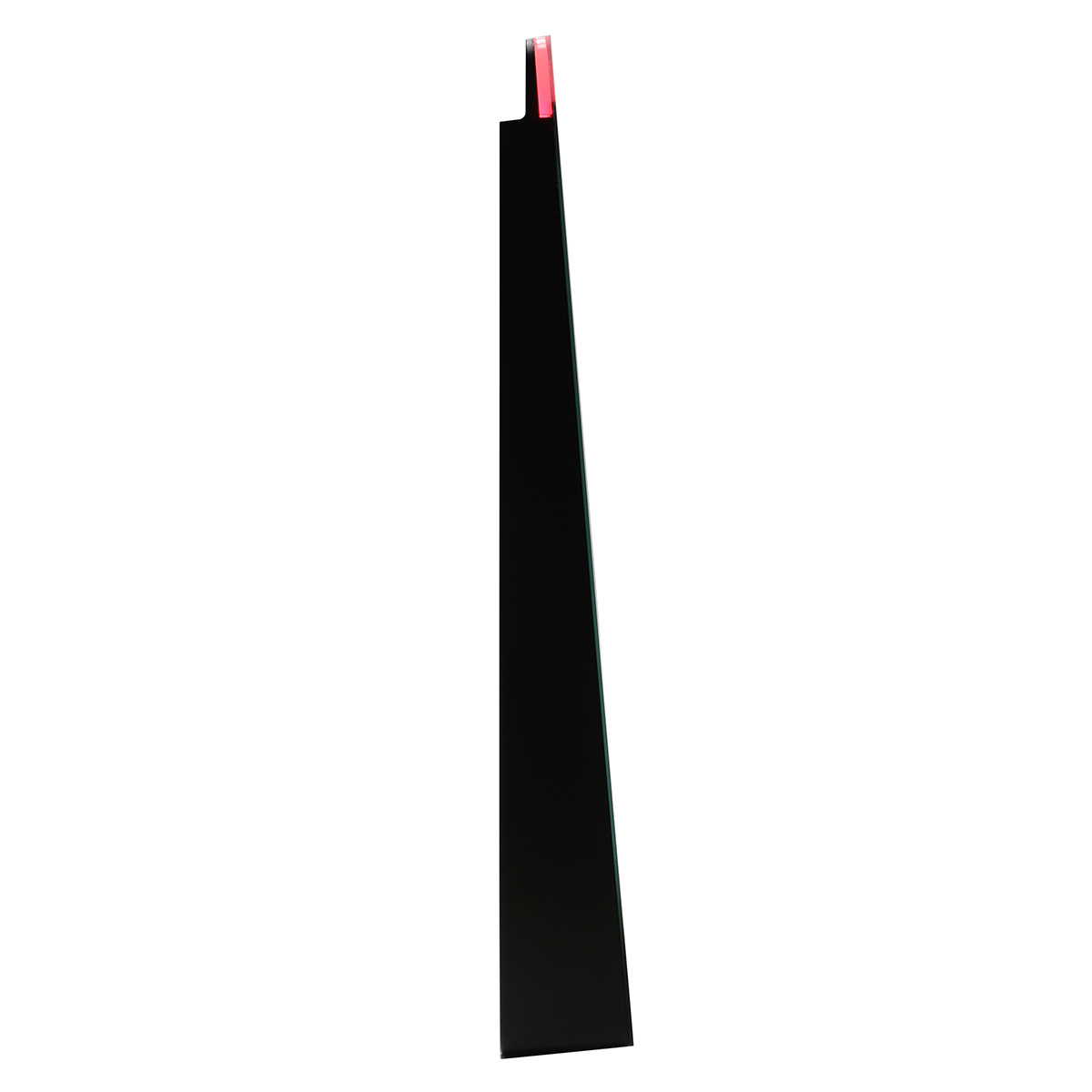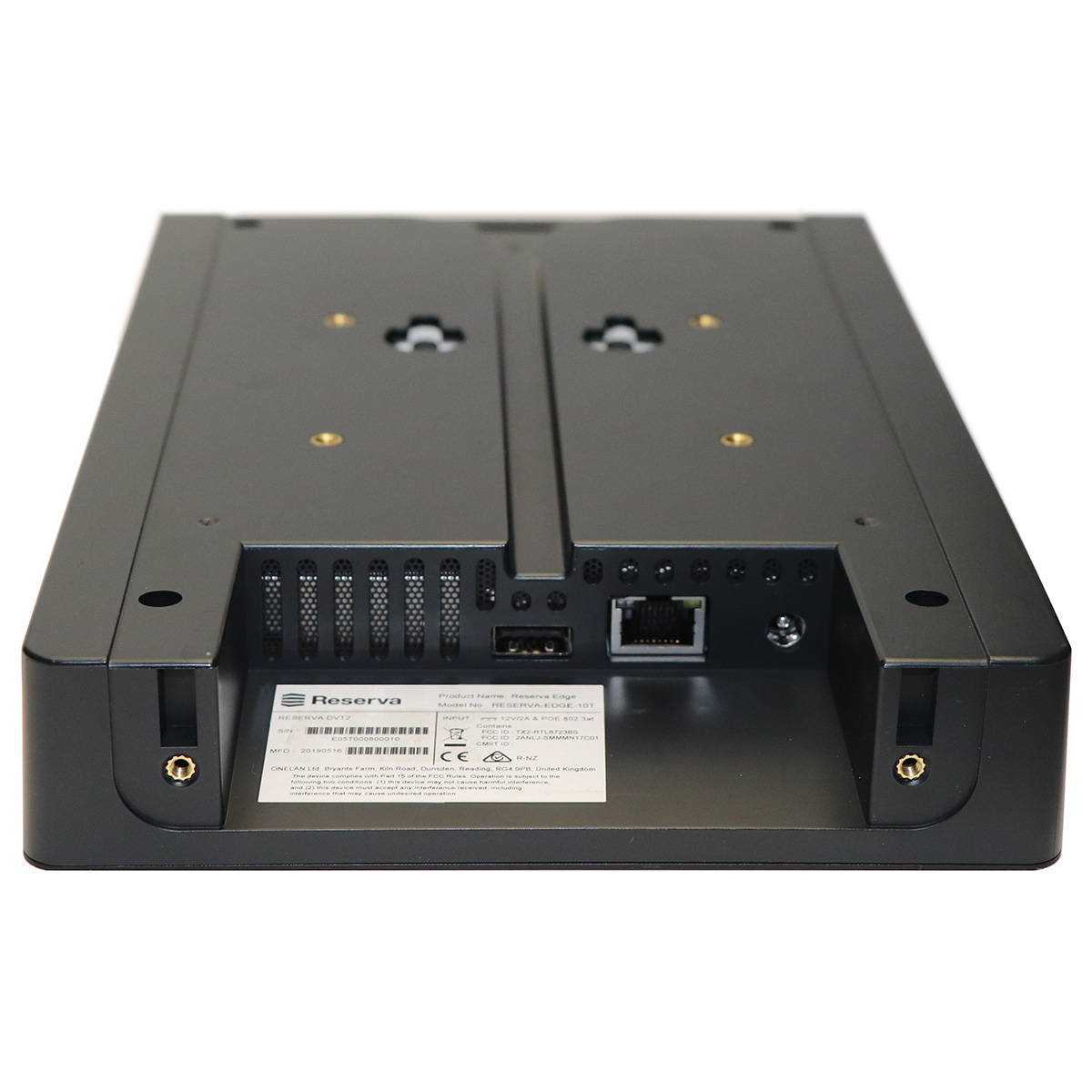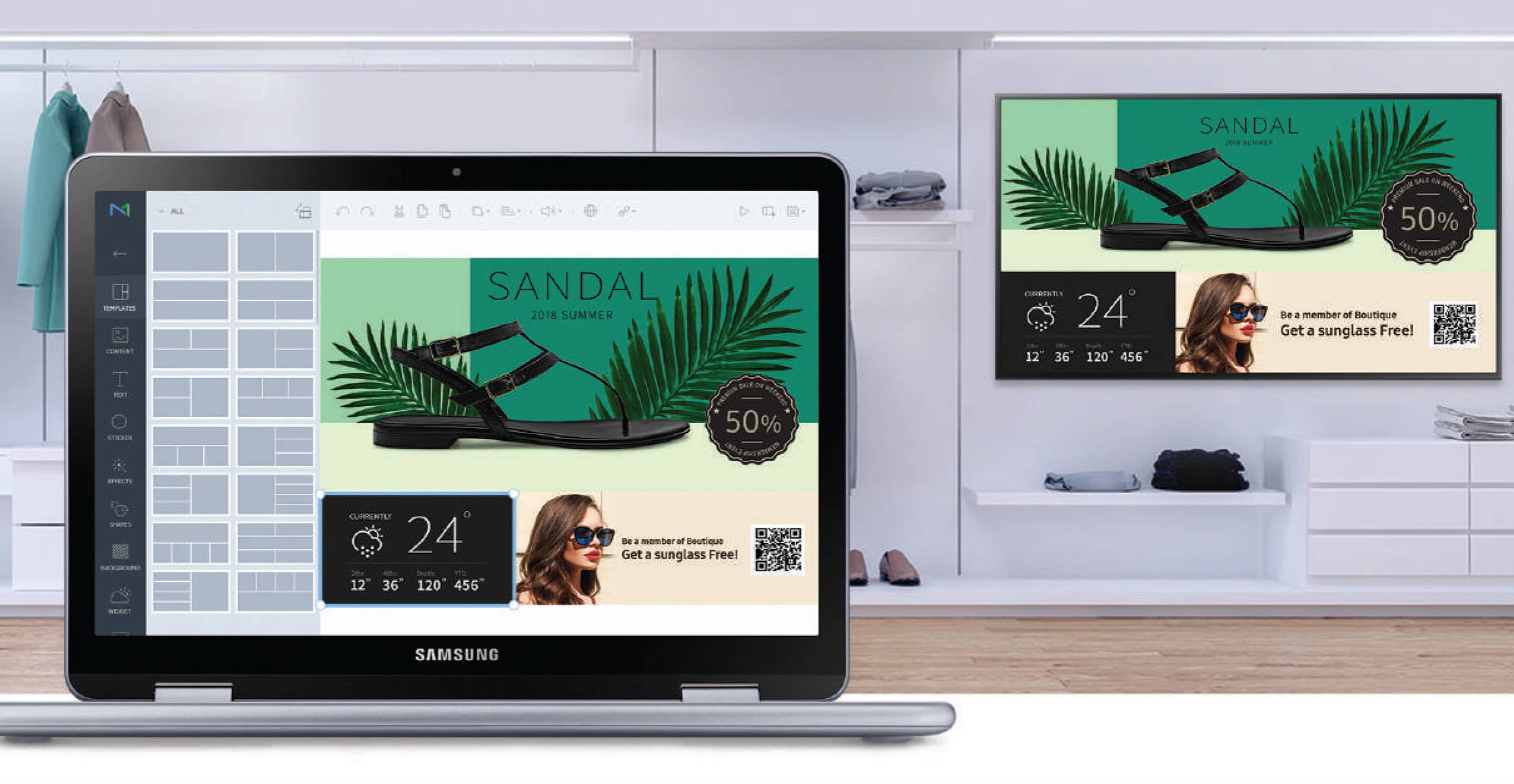 Why choose Samsung's MagicINFO?
First released in 2008, MagicINFO has evolved over the past 12 years to support a wide array of displays and customer needs.In its earliest phase, MagicINFO was intended to be a simple content management system. The early versions supported verybasic server features like content upload, scheduling and distribution.Over time, content authoring and remote management features were added to support an all-in-one workflow solution fromcontent creation to display monitoring and control. MagicINFO allowed businesses in any environment to conveniently create, schedule and deploy content across an entire digital signage network.

What is Samsung's MagicINFO?
The MagicINFO Solution allows businesses to conveniently create, schedule and play content across a signage network. Thispowerful platform is comprised of three primary components: Author, Server and Player.Author offers effective formatting tools, and an easy to navigate interface to create content. Server is an all-in-one contentmanagement gateway for scheduling and arranging playlists and distributing content to connected displays. Player enablesyou to showcase content without needing any external media player or a dedicated PC.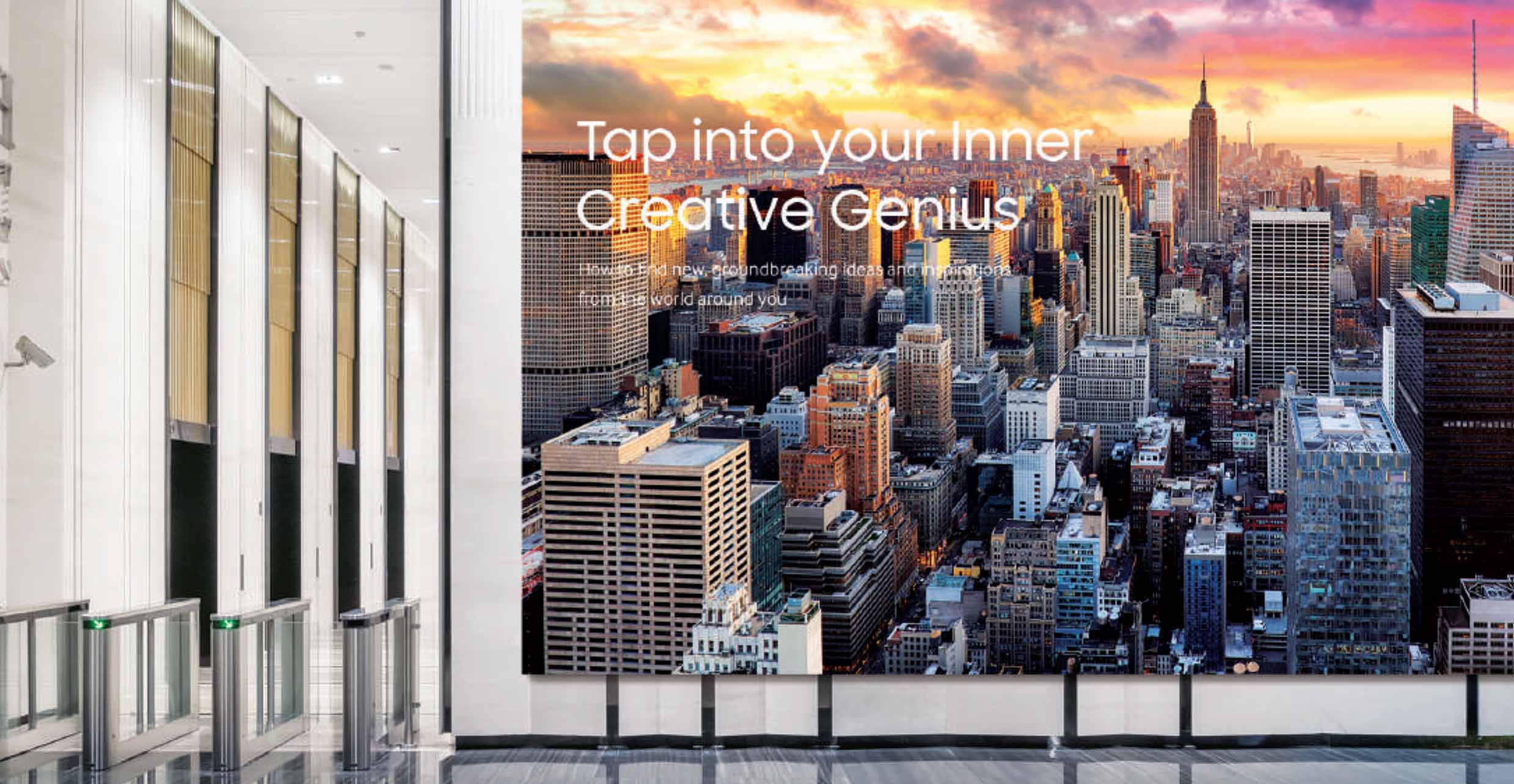 With the Samsung Pro TV's high dynamic range, you can showcase every detail in a wide spectrum of colors. Content comes to life, even in dark scenes
The sleek, elegant, and minimalistic design draws you into the screen from any angle. With sizes ranging from 43 to 75", Pro TV naturally fits your space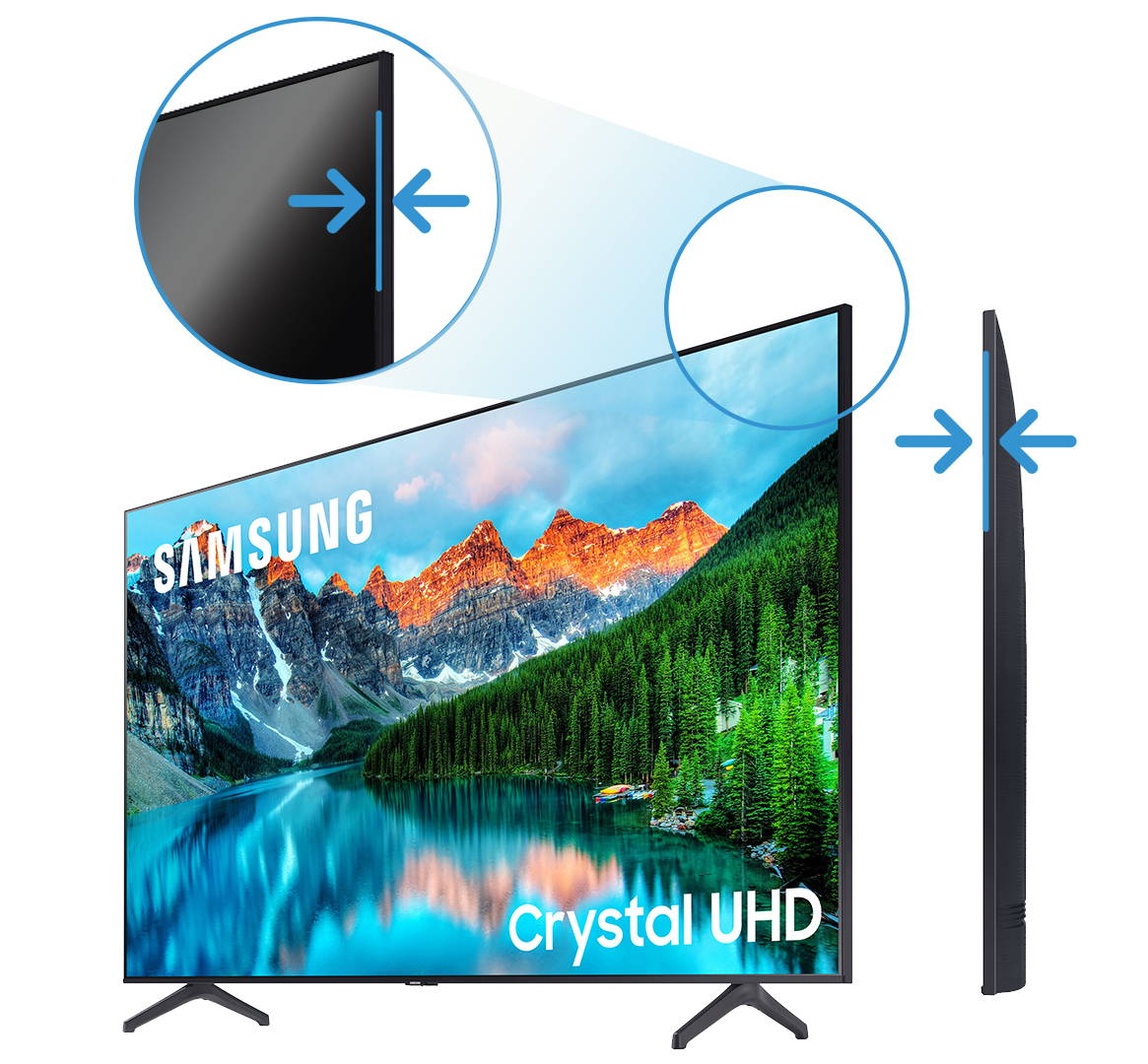 With the Samsung Pro TV's high dynamic range, you can showcase every detail in a wide spectrum of colors. Content comes to life, even in dark scenes
Not a Content Expert? No Problem
With the intuitive Samsung Business TV app (available for Android and iOS) you can create and upload dynamic, eye-catching content to multiple TVs from your smartphone or tablet in three easy steps.

Create eye-catching content
With the Samsung Business TV App, choose from more than 100 customizable templates sorted by industry and content type, including L-bar layouts, embedded motion, seasonal sales, and other pre-designed promotion
The slideshow feature allows you to change your message anytime. With a few clicks of a button, seamlessly update the latest information and promotions on your Pro TV. Content becomes as dynamic as your customers.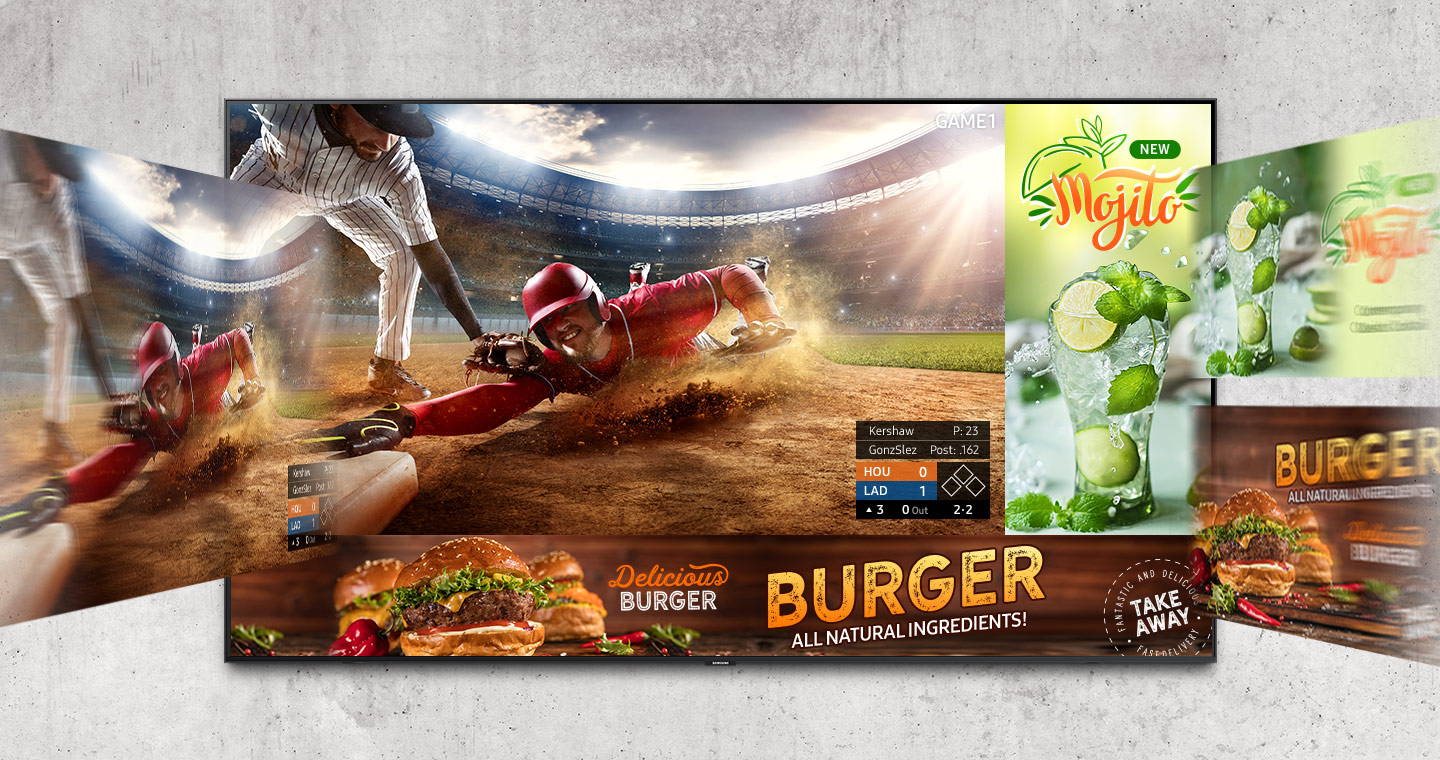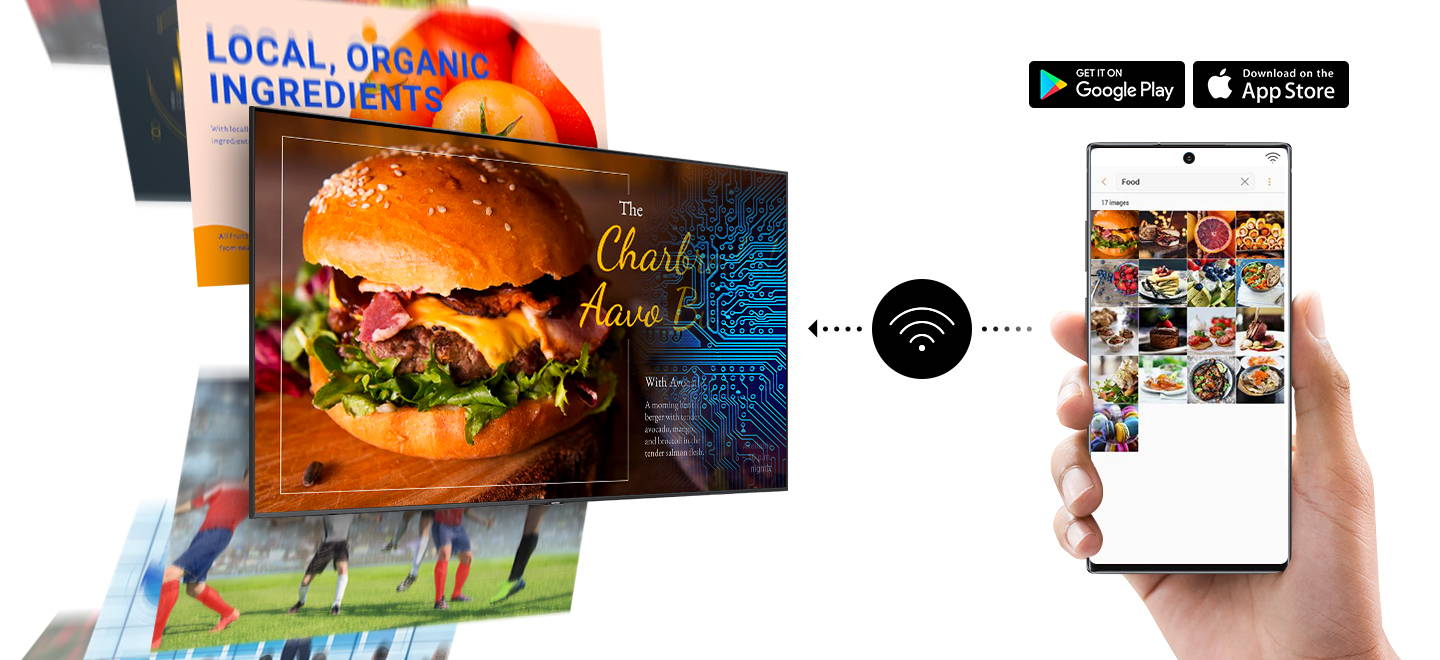 Show off your own content.
You know your customershttps://gem-3910432.net best. The Samsung Business TV app gives you the freedom to showcase your custom content, your way. Display your own photos from your smartphone or tablet
With the Samsung Business TV app on your phone or tablet, create dynamic content on your time. With a super-easy guide to walk you through the setup, advertising your business has never been simpler or more convenient.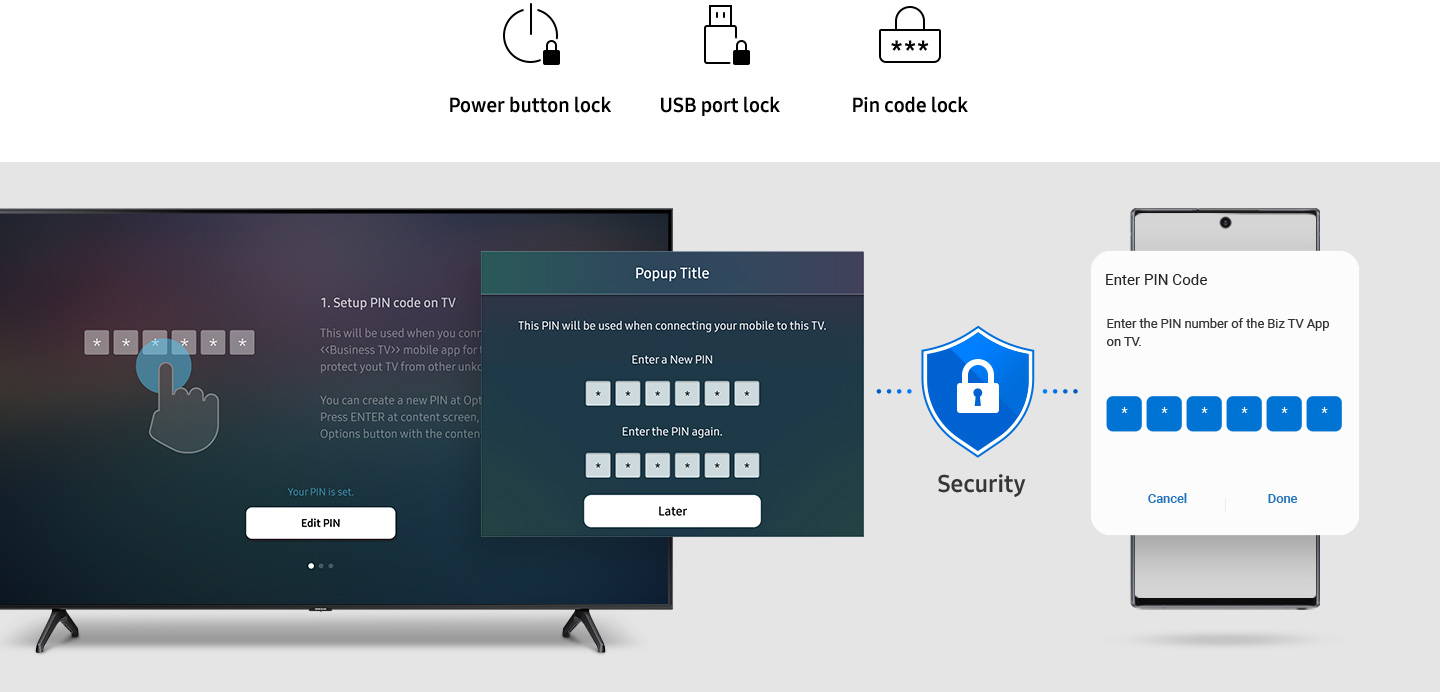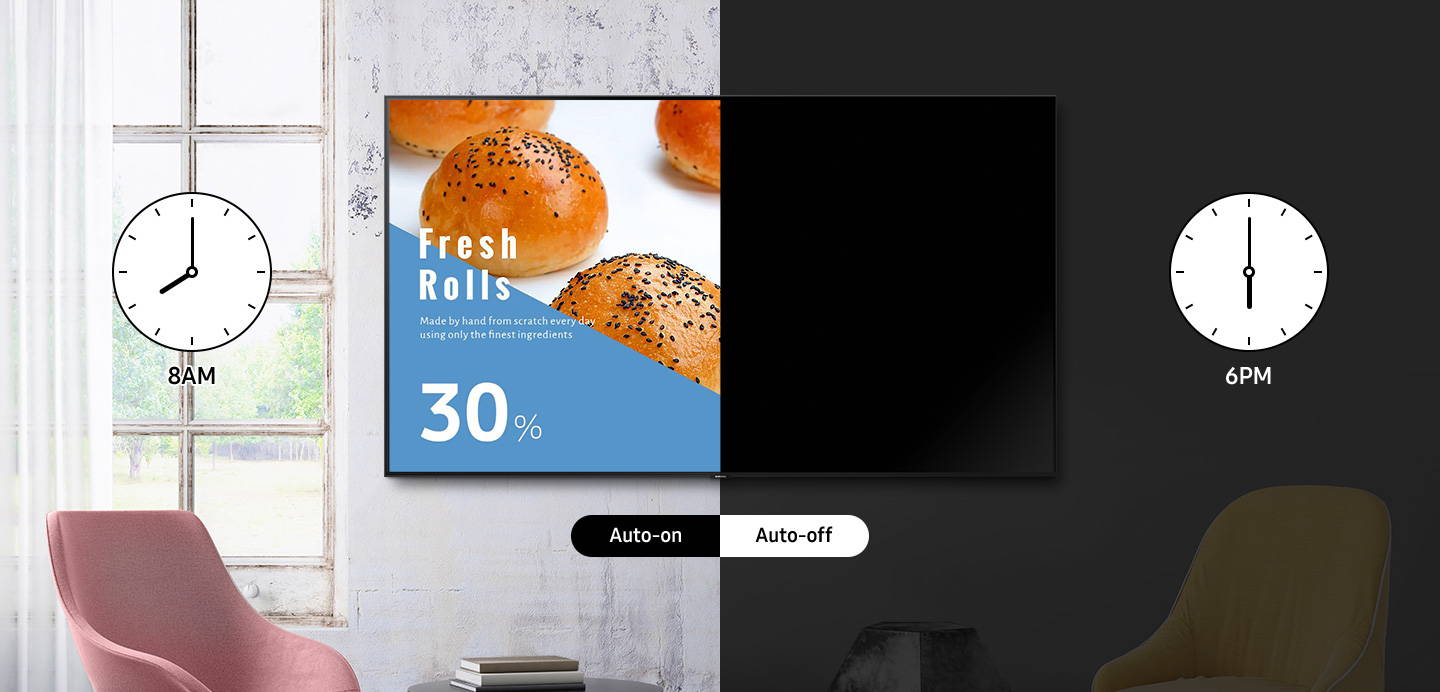 Spend less time dealing with technical issues. An on/off timer allows the TV to automatically operate during business hours and a pin-code protects the display settings, avoiding any potential content interruption