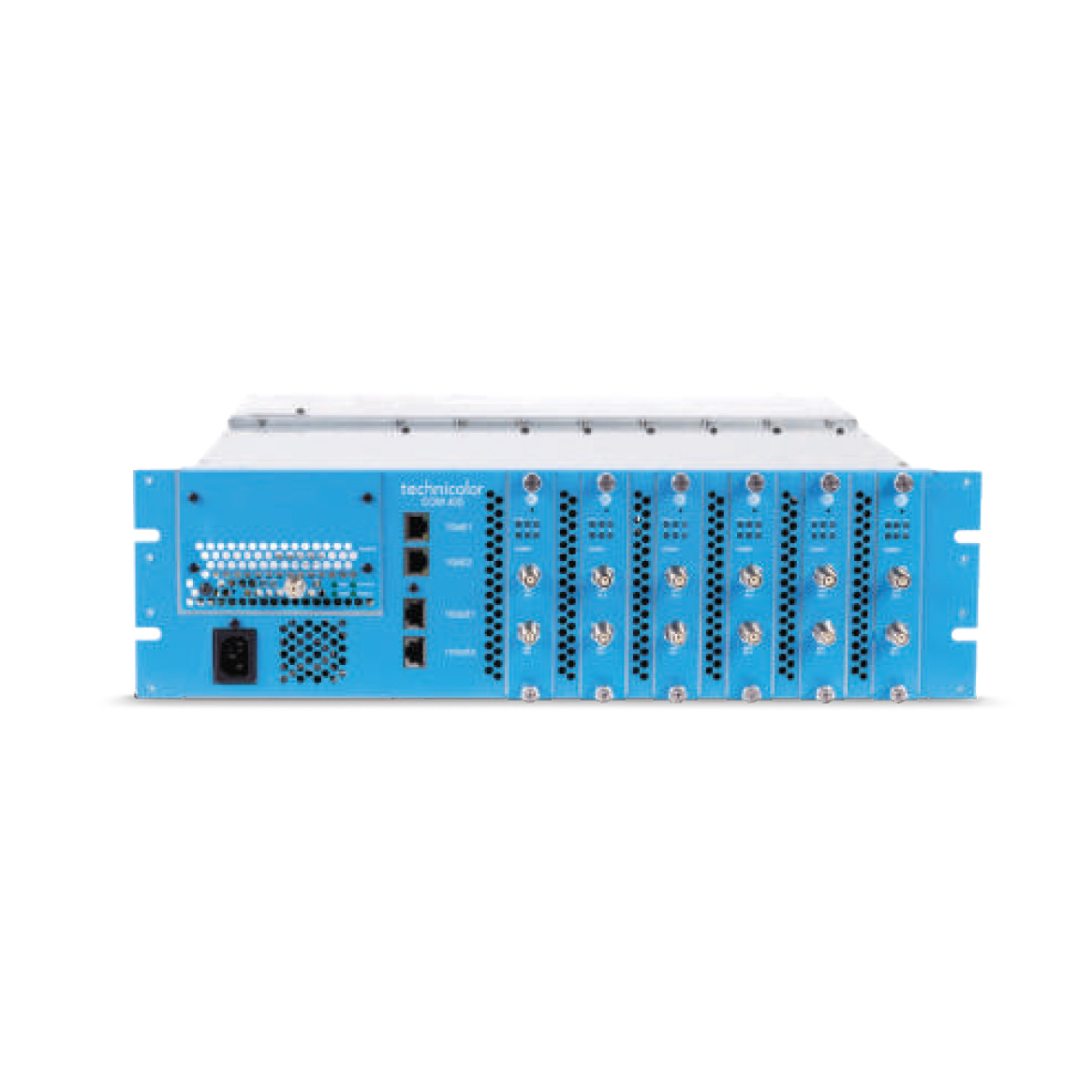 INTRODUCING COM3000—DIRECTV'S NEXT GENERATION HD AND 4K HEADENDVIDEO SOLUTION
DIRECTV once again sets the industry standard for equipment features and product reliability with theCOM3000. This third‐generation commercial headend product takes the reliable and hardened COMplatform, which was first to market in 2009, toa whole new level of value.

With QAM and IP outputs, COM3000 is theideal solution for Hotels and Institutions, Barsand Restaurants, Senior Living, Healthcare,Enterprise, and more.

• More channels in less space- Up to 138 HD channels in 3 RUs (5.25"),276 HD channels in 6 RUs (10.5")
• Easy to manage and operate- Simple web browser-basedmanagement interface
• Add your own channels andproperty information
• Environmentally friendly andenergy-efficient- Fully-loaded COM3000 requires lessthan 300 watts of power consumption,the lowest power consumption perchannel in the industry*
• Access to more than 100 HDchannels† and 4K‡ content

• Premium channel upgradesavailable
• Access to the best in sportsprogramming with NFLSUNDAY TICKET

• An unparalleled entertainmentexperience for your patient